Friday, April 29th is the last day to order your yearbook ONLINE! ybpay.lifetouch.com and enter the Yearbook ID Code: 14345322 (BUT You CAN still pay in the office with cash or check made out to Wilson Elementary!)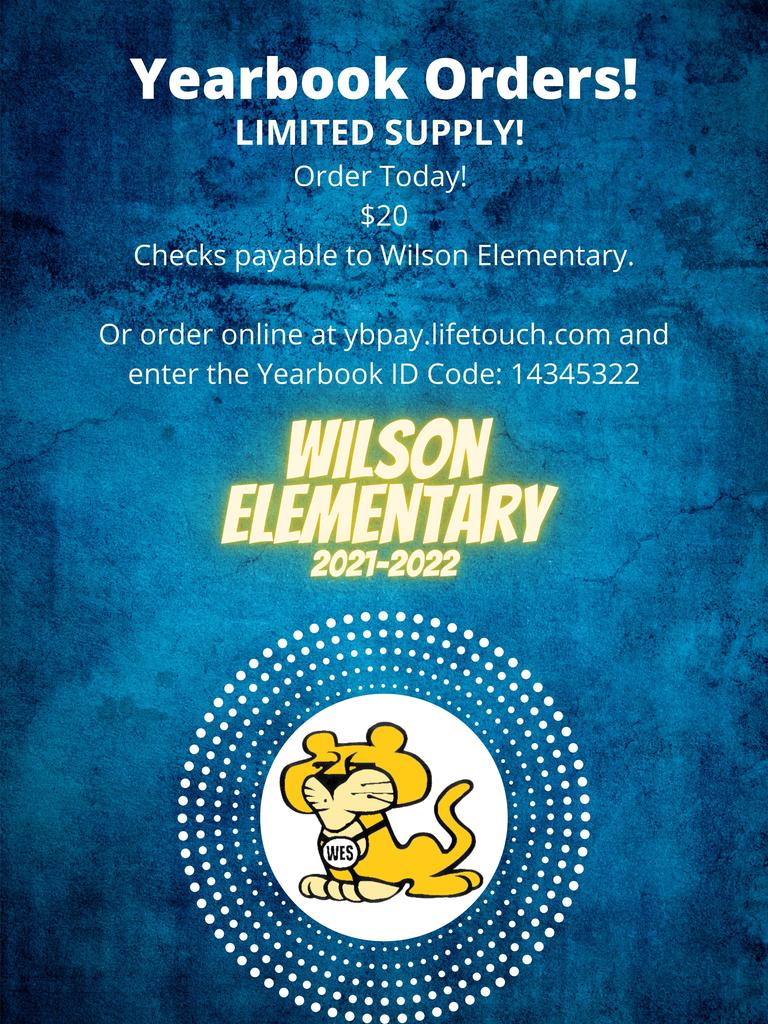 Positive Solutions for Families is an 8-week relationship-based parenting series for families of young children with challenging behaviors in June/July at the Washington County Health Dept. If interested, call Suzanne Griffin at 918-341-3166 x211 or email
SuzanneG@health.ok.gov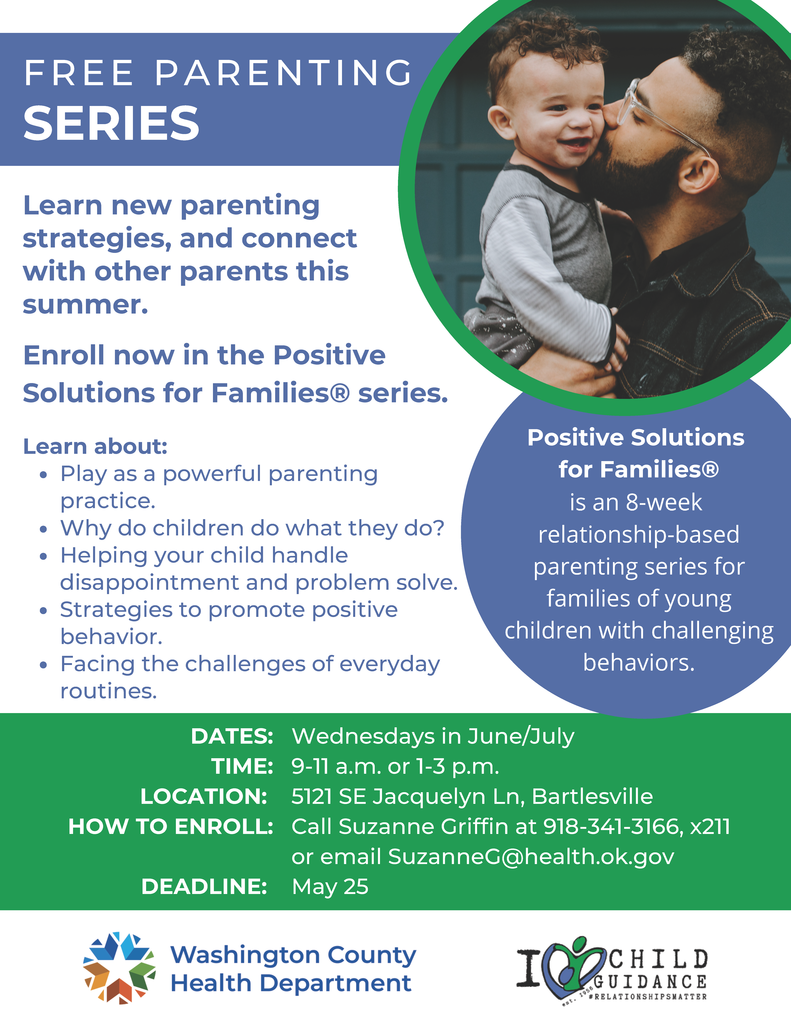 The Arvest Foundation presented a $15,000 donation to the Bartlesville Public Schools Foundation at last night's board meeting to go toward the purchase of roller skate sets for all six elementary schools. #bvillebruwin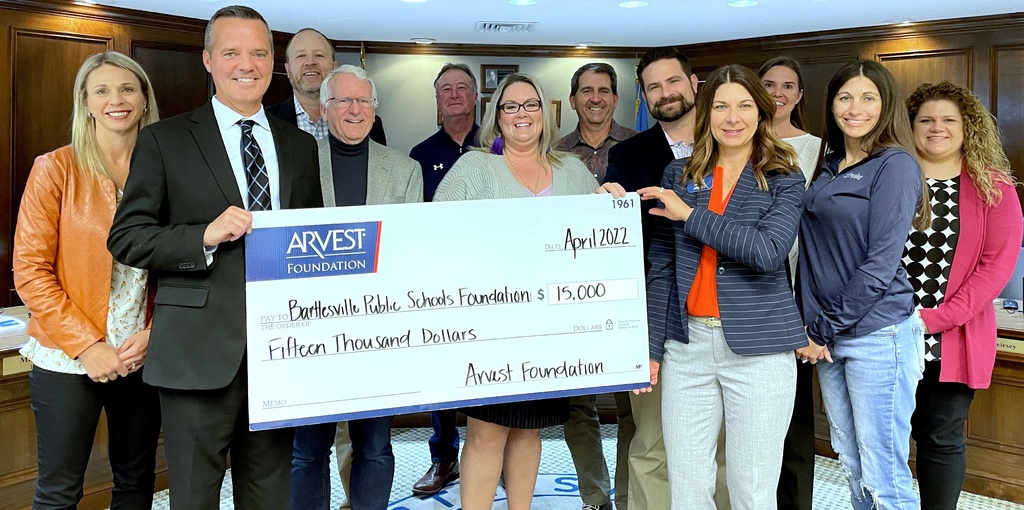 Order Your Yearbook Today! $20 Checks payable to Wilson Elementary. Or order online at ybpay.lifetouch.com and enter the Yearbook ID Code: 14345322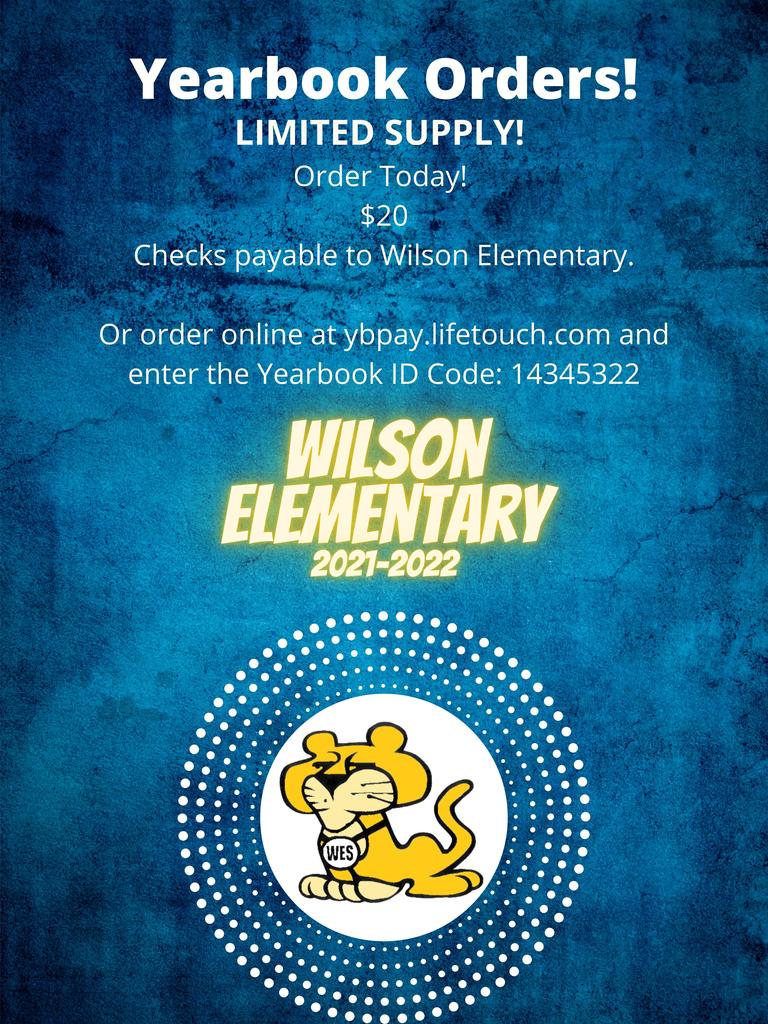 No school on 4/15 for Good Friday. Enjoy your weekend and see you on Monday!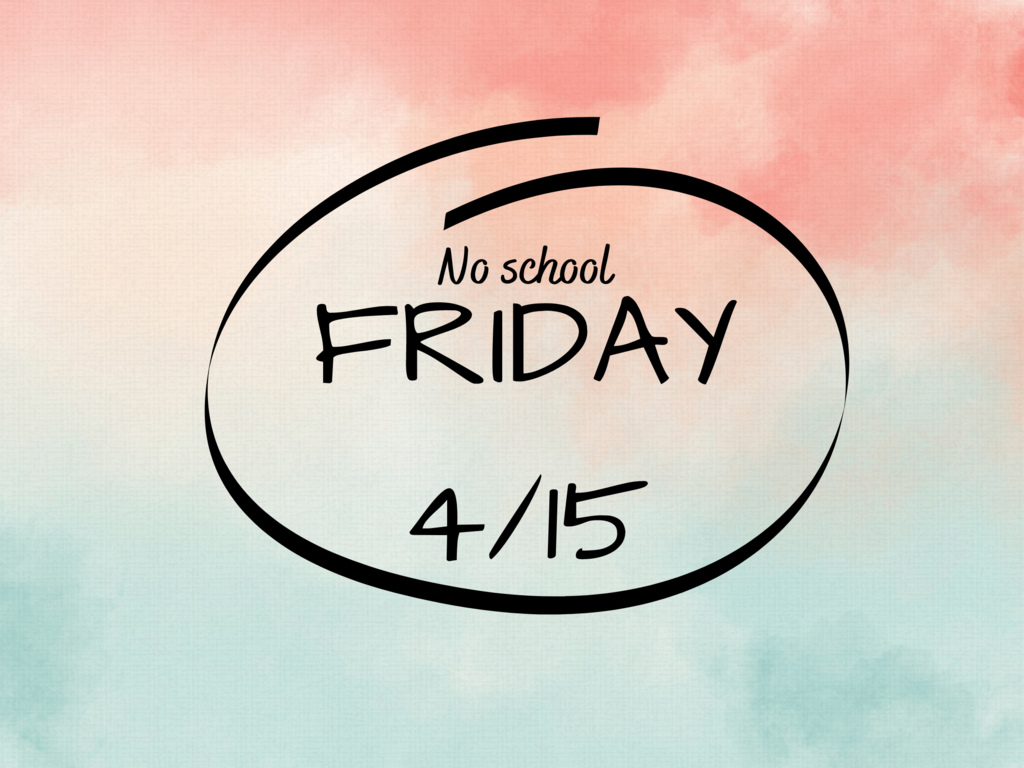 Wilson's April and May Event Calendars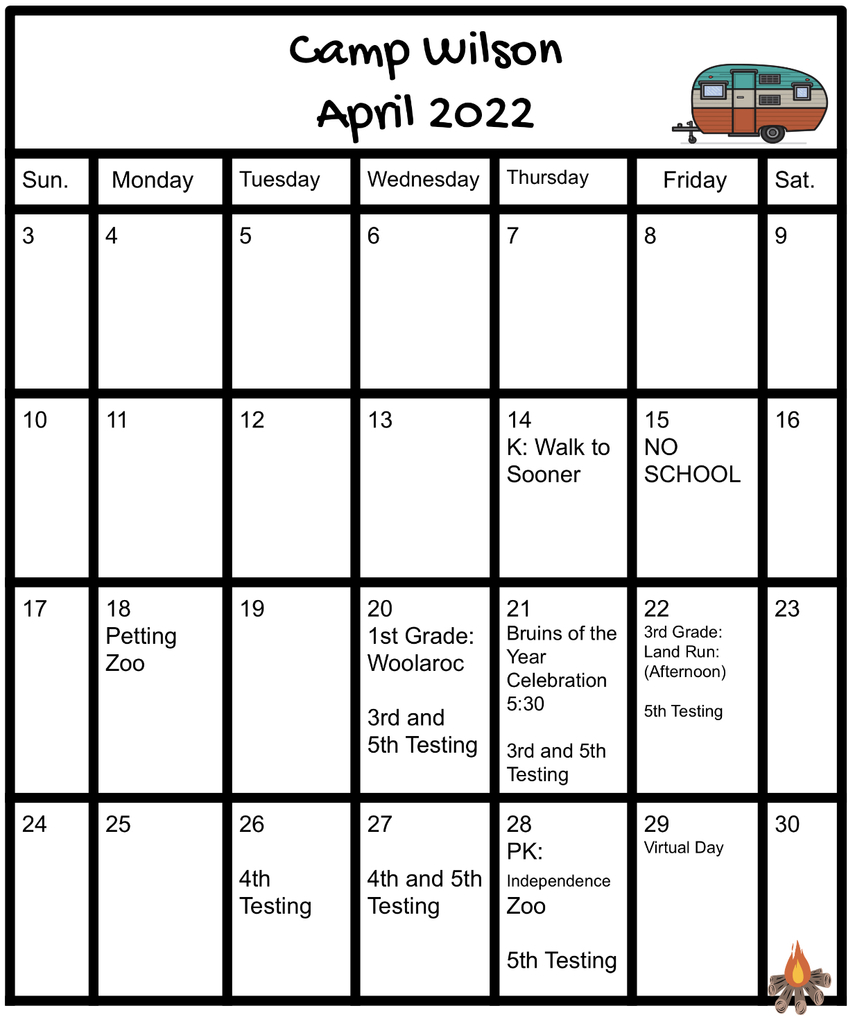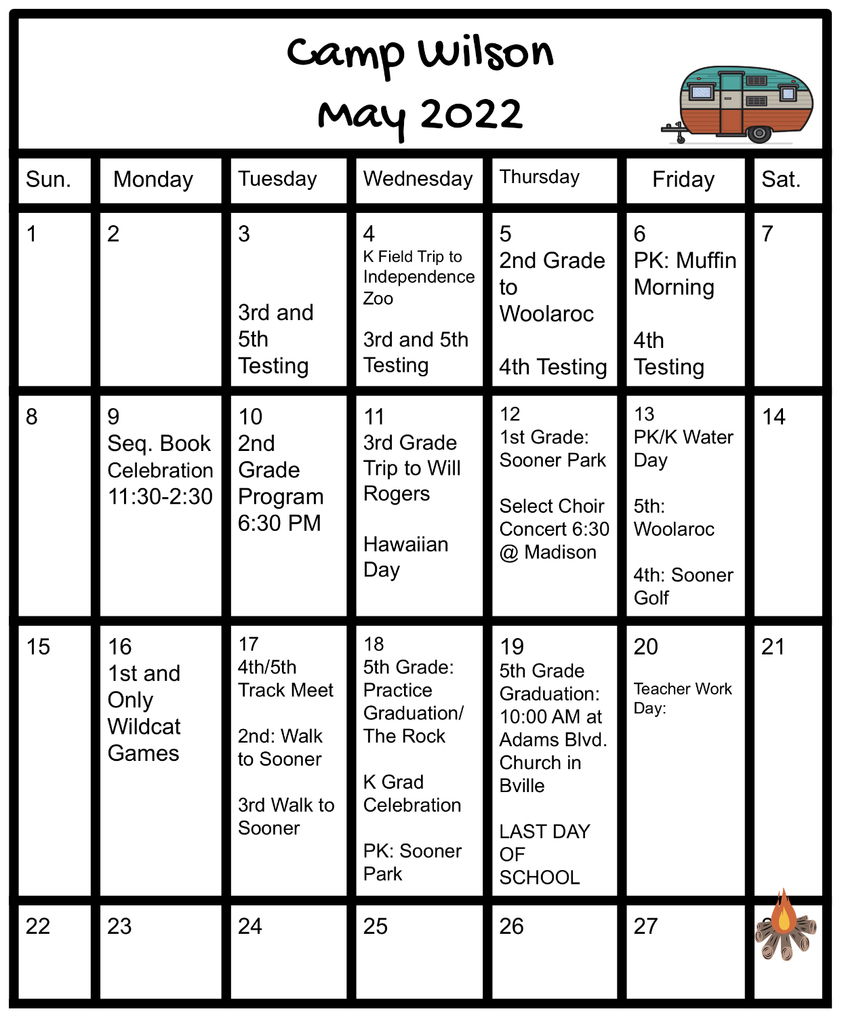 Congratulations to our Wilson Bruins of the Year! 🐻💙!

🎉 Congratulations to our: 🎉 Teacher of the Year : Ms. Tennell 📚 Rising Star: Mrs. O'Dell ⭐️ Classified : Mrs. Biggerstaff 👩🏻‍💻 *If you see them, congratulate them on being so awesome! 💙🐻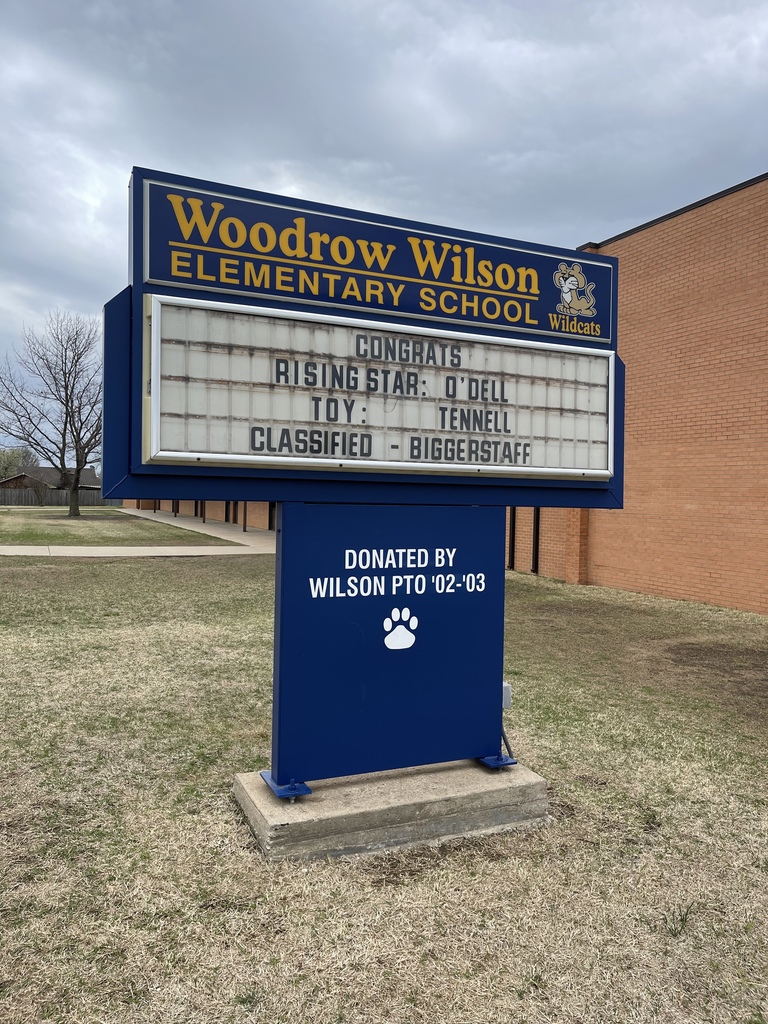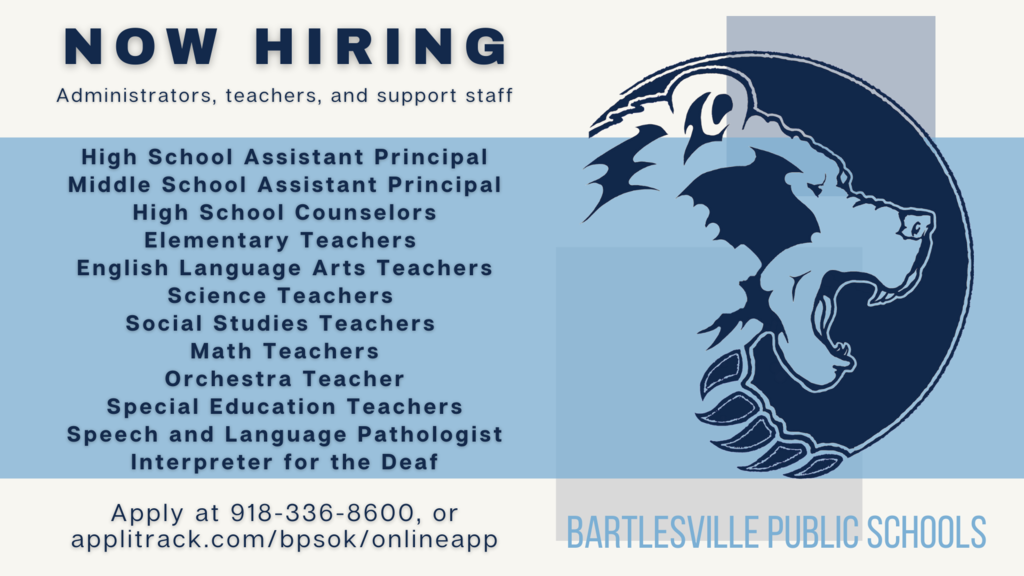 PK-12 Virtual Enrollment for 2022-23 is now open. To learn more, join us Tuesday, April 12 at 6pm in the BHS Commons. #bvillebruwin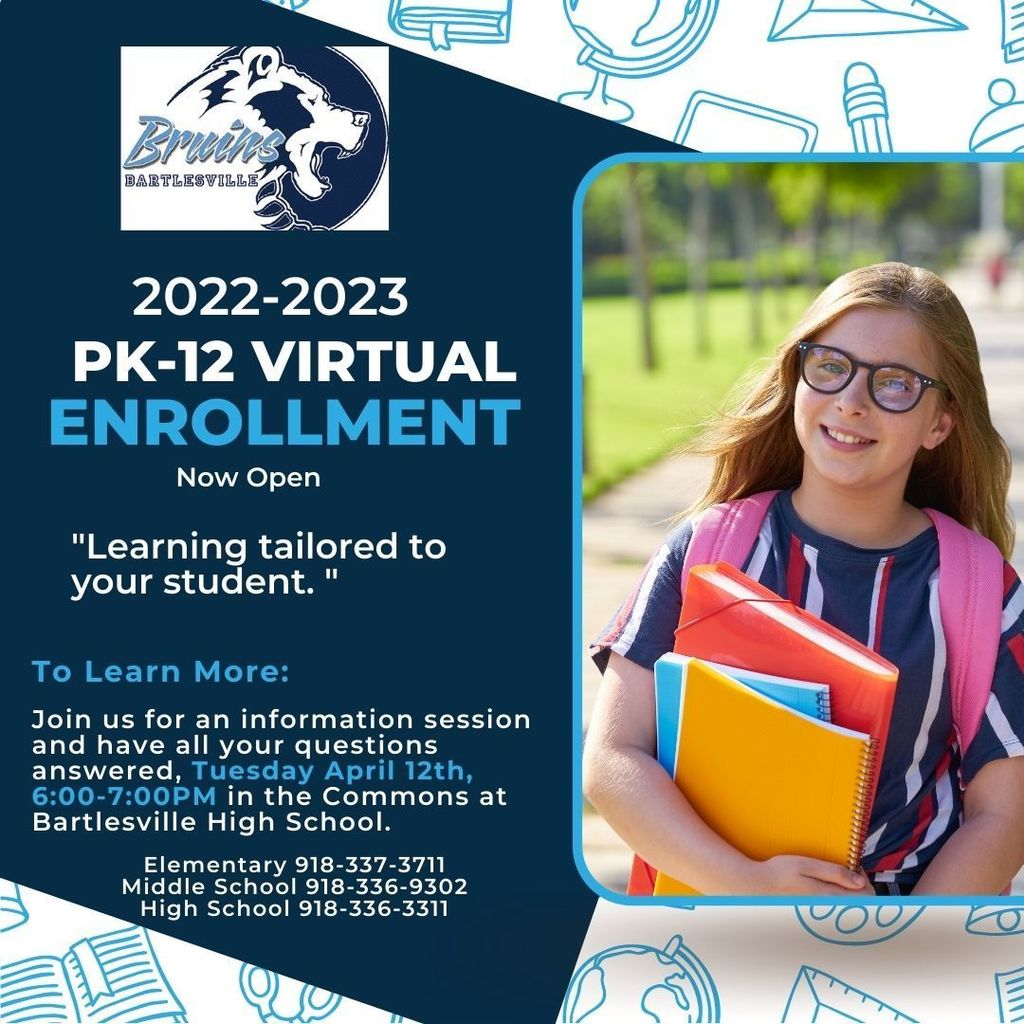 Parents may bring food from outside restaurants, and stay and eat with their student. Students will not be checked out for lunch. You may also visit the Book Fair during this time to check out all they have to offer. We ask that kids are back in class at the designated time, so that they are not missing out on class time. PreK - (Lunch) 10:50-11:20, (Recess) 11:20-11:35 Kindergarten- (Lunch) 11:20-11:40, (Recess) 11:40-11:55 1st Grade- (Lunch) 11:40-12:00, (Recess) 12:00- 12:15 2nd Grade - (Lunch) 12:00-12:20, (Recess) 12:20-12:35 4th Grade - (Lunch) 12:20- 12:40, (Recess) 12:40-12:55 3rd Grade - (Lunch) 12:40-1:00, (Recess) 1:00-1:15 5th Grade - (Lunch) 1:00-1:20, (Recess) 1:20-1:35

🐷 It's Piggy Party Day! 🐷 A special reward for those who participated in our all school read aloud of The Adventures of a South Pole Pig!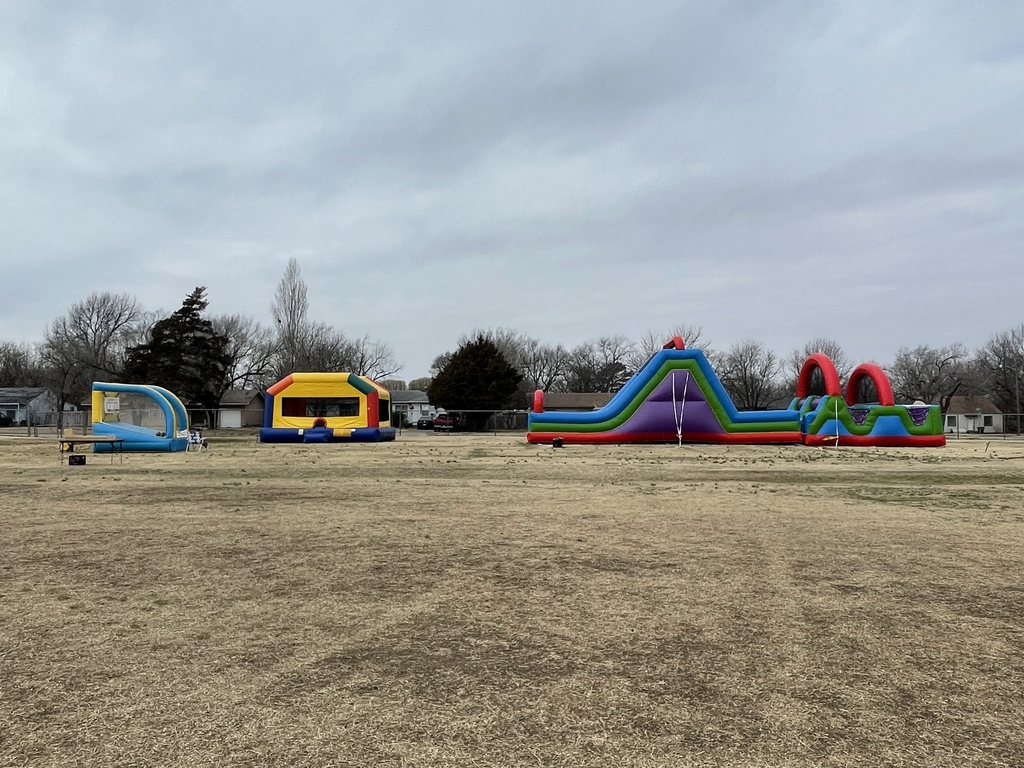 Has your kiddo been missing a jacket, hoodie, hat, or lunchbox? We've got our Lost and Found moved to the front hallway, for you to check this week during conferences, to see if your child has left something at school!

4th & 5th Grade STEM Night @ BHS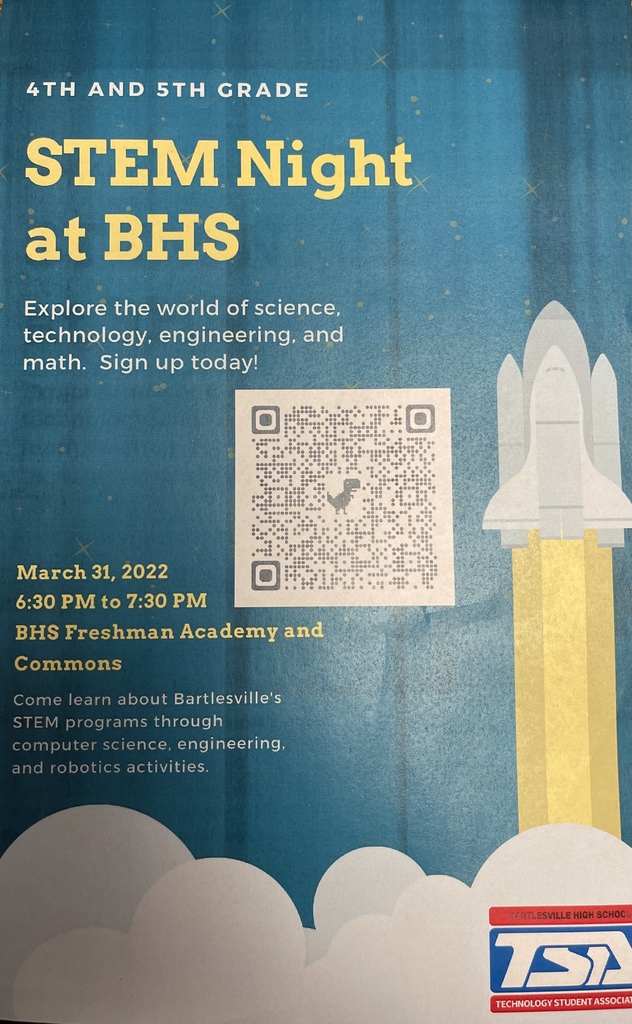 Tomorrow is Crazy Sock Day!!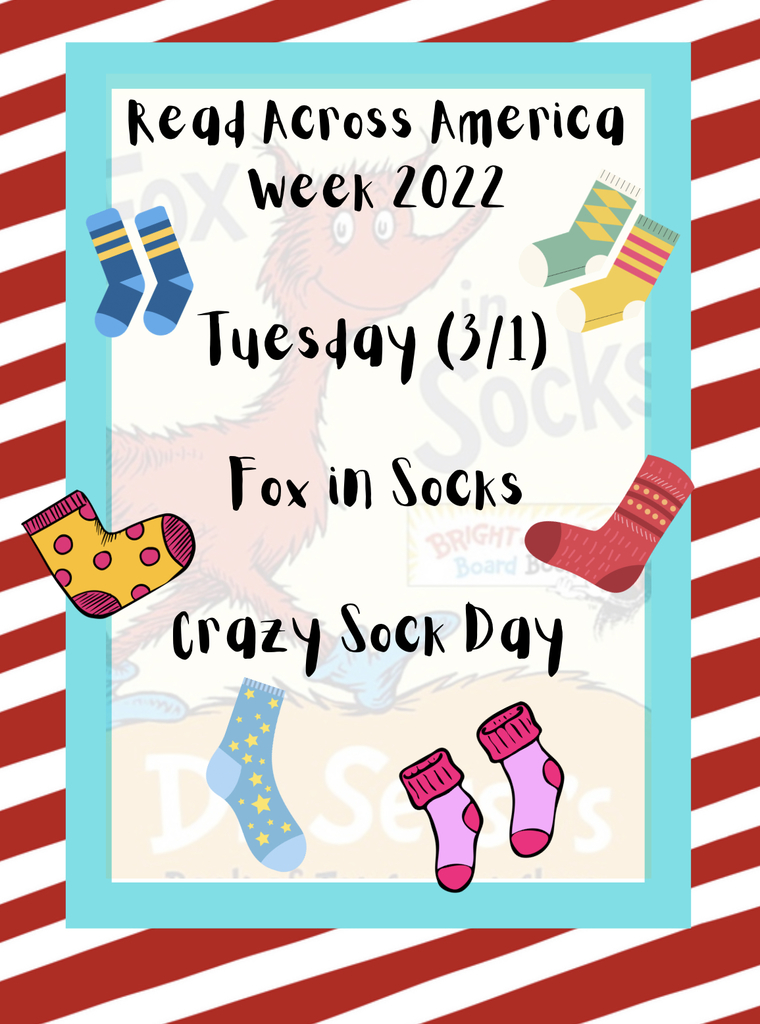 REMINDER: Tomorrow is Crazy Hat Day! Don't have a crazy hat? Just wear your favorite hat! 👒🎩🧢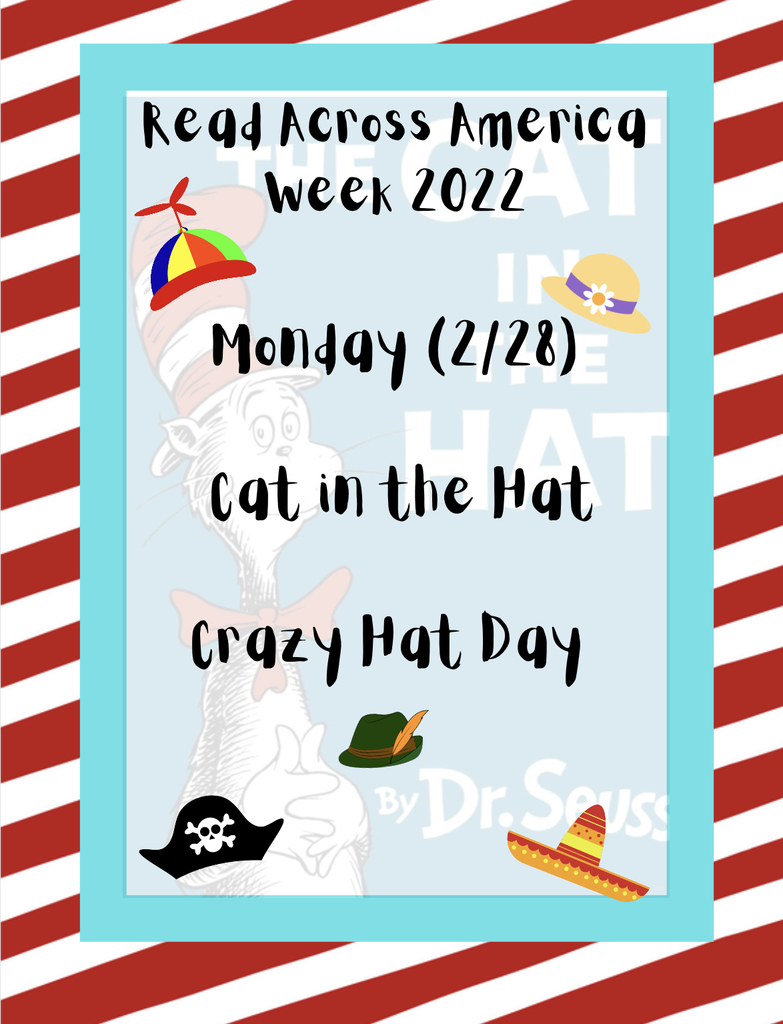 Parents of Wilson 5th Graders: The kids were able to visit Madison a couple weeks ago, now it's your turn! If you have questions, or your kids have more questions, or just want to see what the middle school life is all about, head over to Madison on Thursday, March 3rd at 6 pm! See ya there!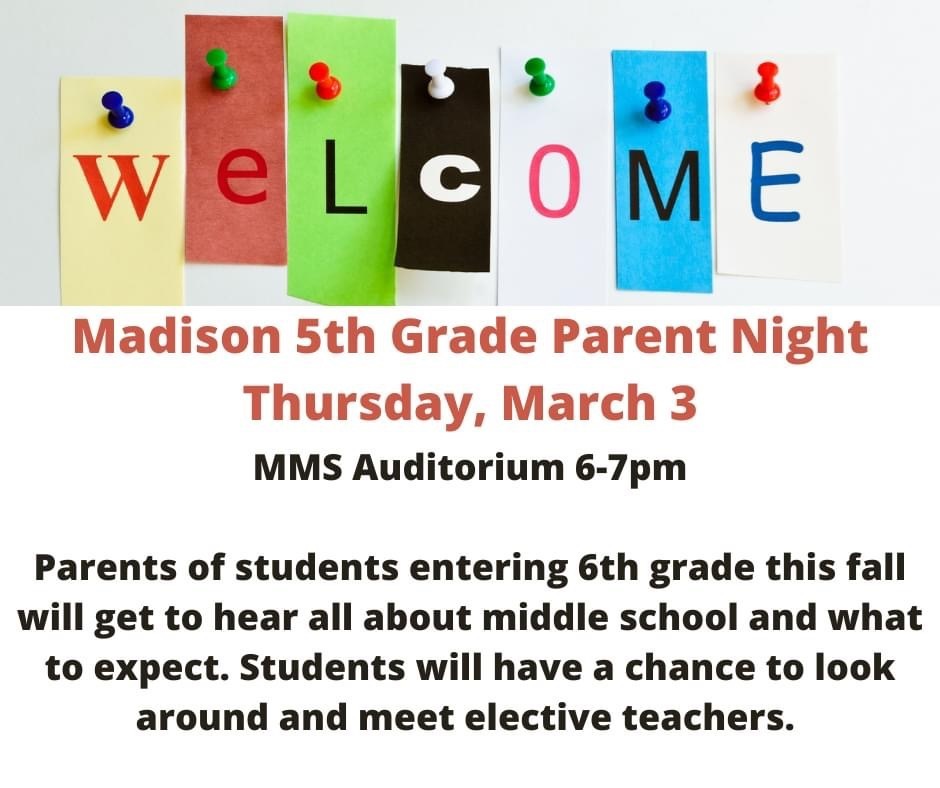 Next week is Read Across America Week! Join us in some fun dress up days at Wilson! 🎩👒 Monday: Cat in the Hat - Crazy Hat Day 👒🎩 🧦 Tuesday: Fox in Socks - Crazy Sock Day 🧦 👩🏼‍🎤🧑🏾‍🎤👨🏻‍🎤 Wednesday: Wacky Wednesday - Crazy Clothes/Hair Day 👨🏻‍🎤🧑🏾‍🎤👩🏼‍🎤 ✈️🗺 Thursday: Oh, The Places You'll Go- Travel/Destination Shirts 🗺✈️ 💙💛 Friday: My Many Colored Days - Wear as many colors as you can! 💛💙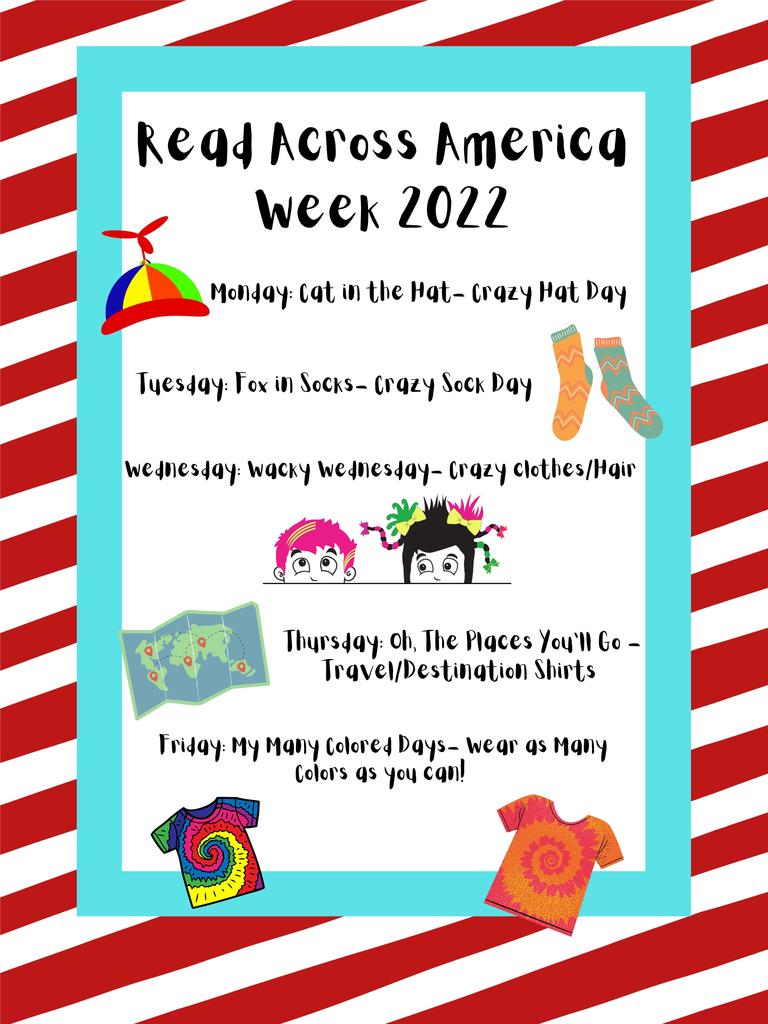 There's still time to get to Color Blast a Teacher! All you need to do is raise $25 for the Kid's Heart Challenge and you're in! The cutoff is Friday, February 18! You can do it! Let's Color Blast them all!!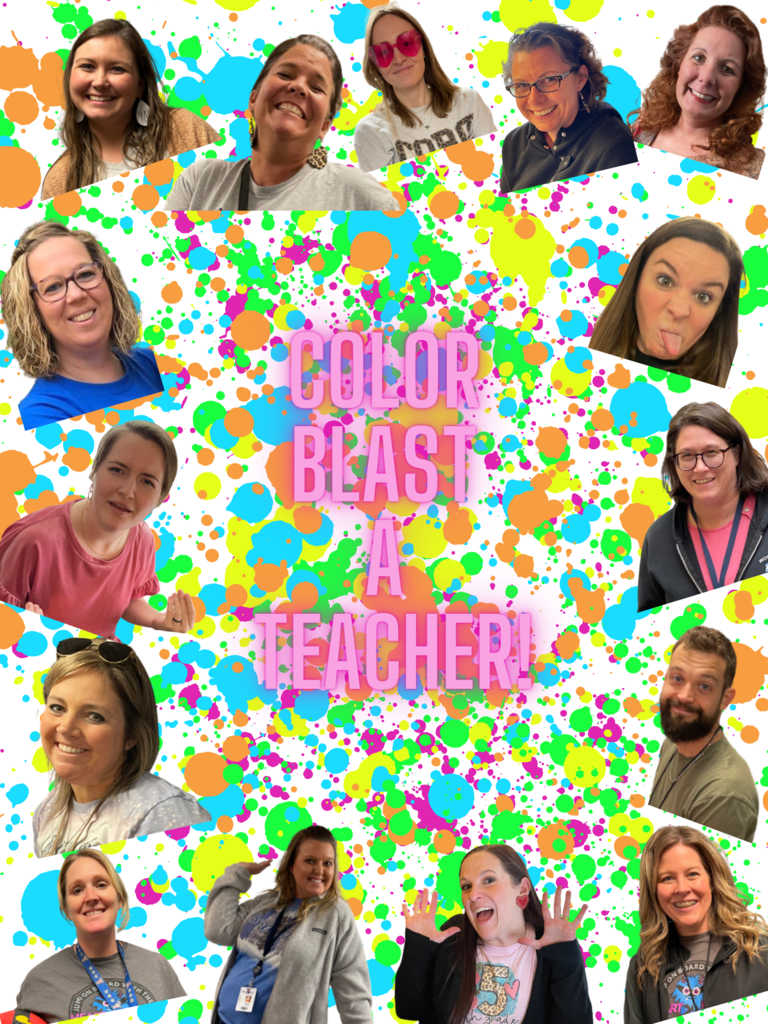 This event is held at the Adams Boulevard Church of Christ. 💃🏻🕺🏻